Take Action on National Priorities
ROCKLAND SECTION INITIATIVES:
Promote The Vote, Protect The Vote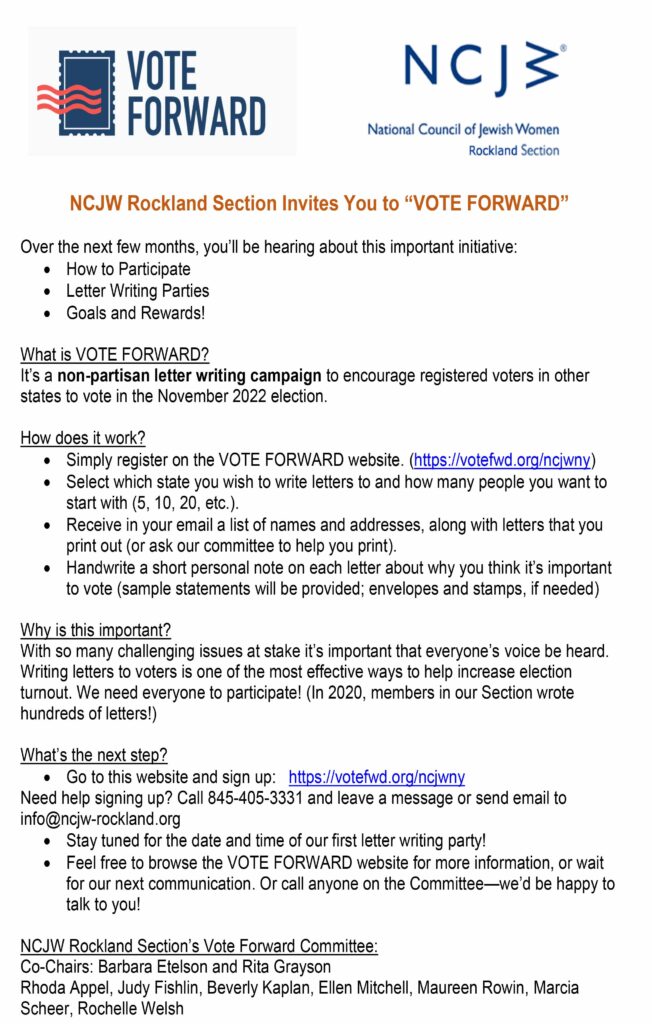 73Forward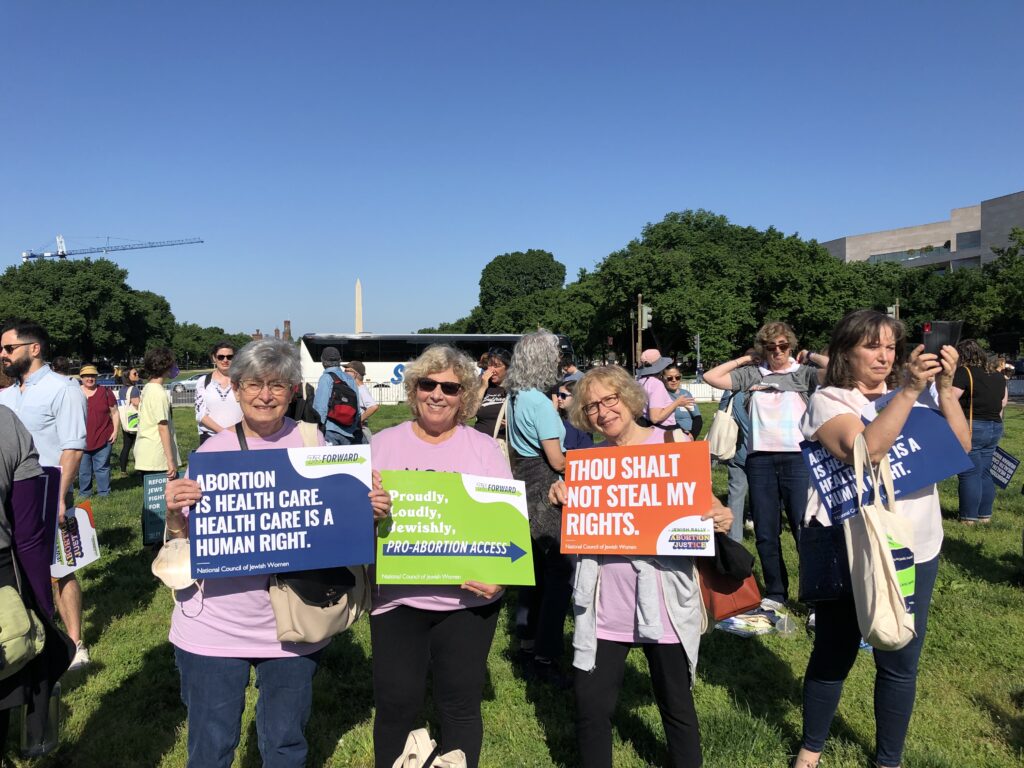 A campaign to increase access to abortion services across the US. For too long the faith-based narrative in this country has been one against abortion, yet Jewish tradition encourages and sometimes requires it. Through our 73Forward campaign, NCJW is rewriting that narrative and leading a new Jewish communal movement to remove educational, financial, and legislative roadblocks for people experiencing pregnancy.